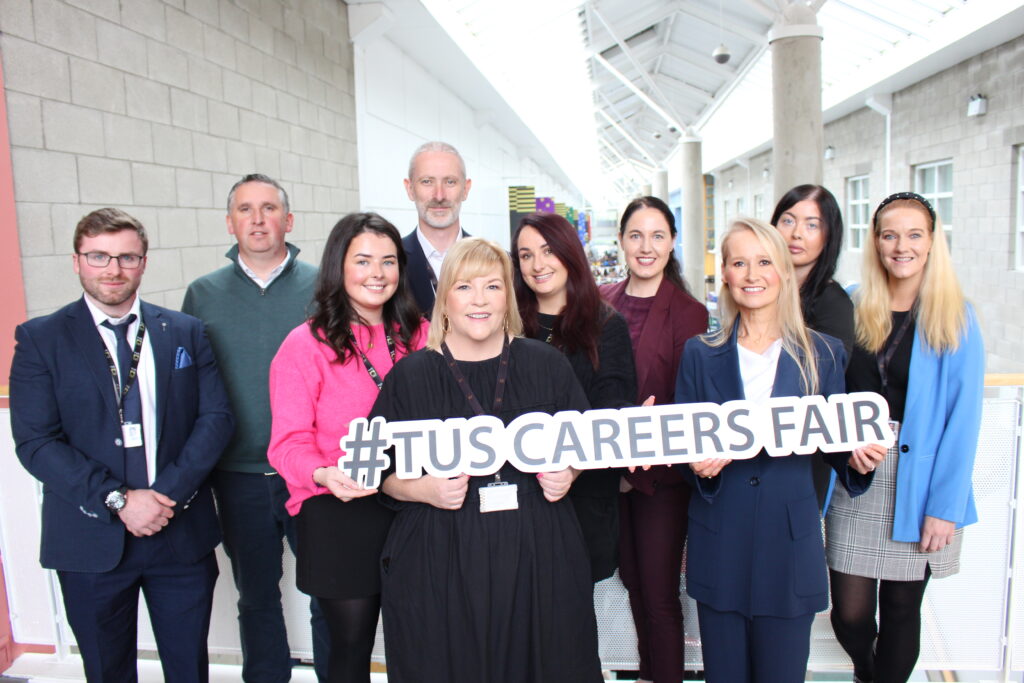 Almost 100 of the Mid West's largest employers and businesses returned to the Technological University of the Shannon (TUS) Moylish Campus this week for the annual in-person TUS Midwest Autumn Careers Fair.
The event provided employers with an unique space to connect face-to-face with undergraduate and postgraduate students, offering an ideal opportunity to engage with the Midwest student talent pool and support them with their employability skills, career pathways and future employment decisions.
Aoife Prendergast, Careers & Employability Manager at TUS, said, "The annual autumn careers fair in TUS is the largest event of its kind in semester one. It creates a visible presence for employers on campus, shines a spotlight on employability skills for the Mid West region, and showcases organisations and the range of graduate roles, industry placements, part-time roles and internships opportunities on offer across all disciplines. We are grateful to all the students, the Careers and Employability team, colleagues, employers and student volunteers who made the Autumn Careers Fair a great success. We had a high level of engagement, and it provided a valuable opportunity for our students and graduates to get an insight into future careers' possibilities."
Seamus Hoyne, Dean of Flexible & Work Based Learning described the Careers Fair as key to fulfilling TUS's commitment to providing work ready students and access to employment. "It also demonstrates the strong active partnerships that continues between employers, industry and TUS. Events like this support the collaborative and effective synergy between industry and TUS across the Mid-West region, enhances the overall student experience and brings highly skilled, work ready, graduates face to face with some of the largest employers in the region."
Further information on TUS Careers & Employability can be found here.