Technological University of the Shannon (TUS) graduate and former World Skills Ireland winner Jack Rice has been awarded the Inaugural Caraway Culinary Travel Scholarship 2023.
The Limerick native graduated from TUS with a BA in Culinary Arts earlier this month, following a college career that saw him win many prestigious awards including Gold in the World Skills in 2022.
Jack is now the first recipient of the Caraway Culinary Travel Scholarship, a new annual scholarship sponsored by a County Clare benefactor who wishes to remain anonymous.
The scholarship will allow Jack to travel to expand his culinary experience and broaden his career possibilities.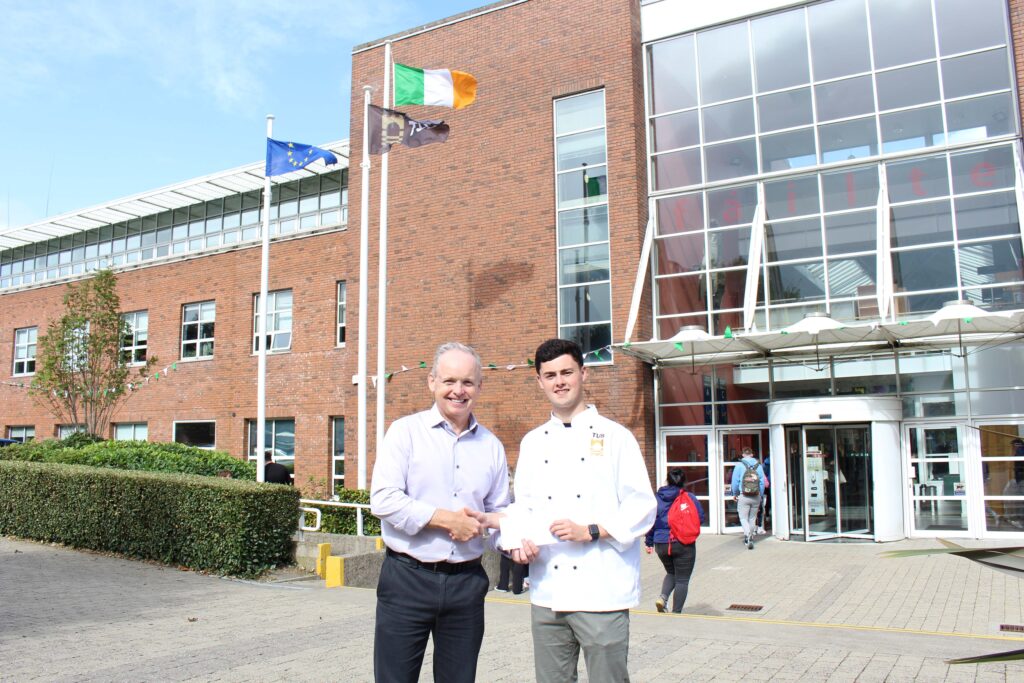 During his time at TUS Jack completed a six-month work placement in Lignum restaurant Galway and spent time in Joro Restaurant in the UK, expanding his knowledge of cooking techniques and styles of cuisines. The culinary travel scholarship will assist Jack in achieving his next goal of travelling to Spain to expand and develop his culinary career.
Joe Mulcahy Head of Department of Sport & Early Childhood Studies said, "Scholarships like "The Caraway Culinary Travel Scholarship 2023" encourages our graduates to continue learning, working and experience new skills and techniques even after graduation. I am delighted Jack is the first recipient of this award. During his time in TUS, he exhibited a real flare for food and the skills he learnt here are unquestionable given his success in competition and in the kitchen of some of Ireland and the UK's best-known restaurants."
Programme Leader Culinary Arts Eithne Gavigan added, "Scholarships like this also allow us to remain connected with Jack and other students as we follow their careers and achievements. We at TUS are very proud of Jack and look forward to following his culinary journey which began in TUS and is being accelerated with the support of the "The Caraway Culinary Travel Scholarship."
Thanking the scholarship sponsor and TUS Jack said, "This scholarship has the potential to be life changing for me, allowing me to expand my understanding of food and my culinary skills even further. Without this scholarship, I would not be in a position to travel abroad to work and learn, and as a result I am really looking forward to the next chapter of my culinary career in Spain."