Taste of TUS returned this year, bigger and better than ever, with the largest showing of local artisan food and drink producers since the event began three years ago.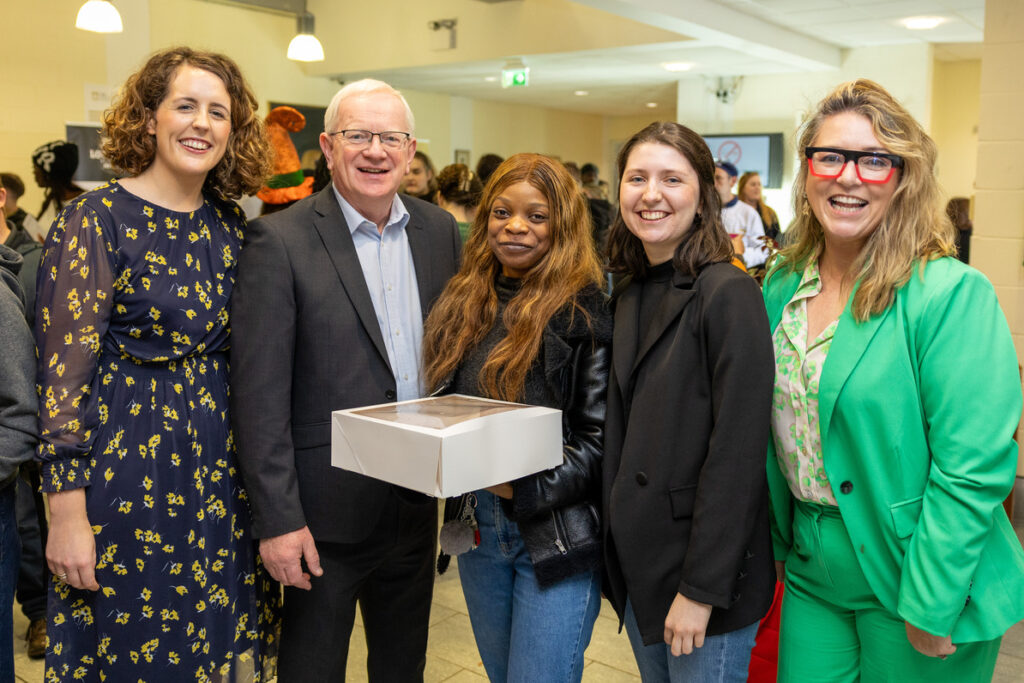 More than 22 exhibitors showcased their innovations at this year's event, which took place this week at the Technological University of the Shannon's (TUS) Athlone campus and was attended by hundreds of students.
Hungry Bull Pizza, Dead Centre Brewing, Riverpark Honey, Magico Bakery, Garry Hinch Exotic Mushrooms, Bon Chocolatier, Oliver Carty & Family, and award-winning coffee roasters Artessa Coffee were among those showcasing their wares and sharing their entrepreneurial stories, with the view to inspiring the next generation of food and drink producers.
For Georiga Quealy and her partner Dan Linehan, co-founders of the hugely successful Bon Chocolatiers, their interest in making chocolates and patisseries sparked while they were still culinary arts students at TUS and was further fuelled by studying abroad and working in Michelin star and Bib Gourmand restaurants.
"It was kind of an accident," Georgia said, explaining that the business was born in the kitchen of Daniel's parents' restaurant in Athlone at the height of the pandemic, and quickly grew from making chocolates for family and friends to taking orders from friends of friends.
"COVID opened up the gift of market and people really wanted to give a meaningful gift and the demand just grew and grew," she said of the moment they realised the business's potential.
The pair have gone from strength to strength since and now have their very own chocolate production factory right here in Athlone.
Georgia called being back at TUS, where they learned the fundamentals of chocolate-making, "a full circle moment" and advised students interested in following in their footsteps to "just go for it".
"Chocolate is a very technical process so get as much information and train as much as you can, and if you're passionate about it, just go for it, and get in touch with as many people as you can – as many chefs, as many lecturers, as many people that you can just talk to about it," she said.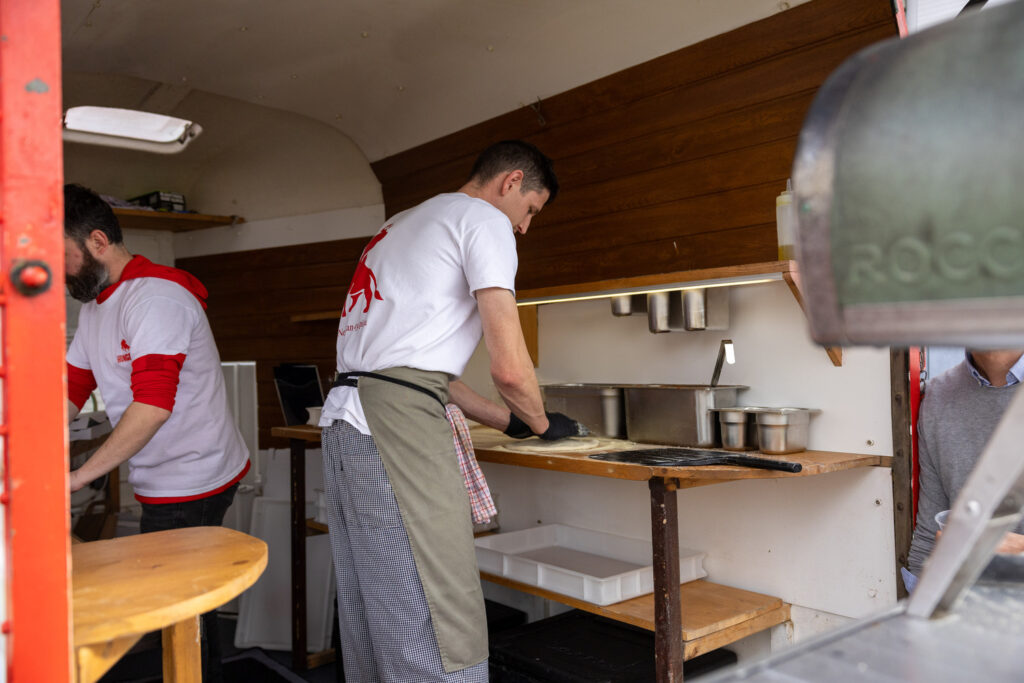 Another TUS graduate in attendance, James Gumley said his degree in culinary entrepreneurship was instrumental in helping him get started in the food business and gain experience in new product development (NPD).
"It definitely prepared us for going into NPD where you'd be doing shelf life trials and packaging – all that sort of thing. I think the guidance and the mentorship offered at TUS is fantastic," he said.
Upon graduating from TUS five years ago, he started his career in Manor Farms as an NPD technologist before moving to Green Farms as a process technologist and is now working as a culinary and insight manager at Oliver Carty & Family in Athlone.
James, who eventually hopes to start his own venture in the meat products industry, said events like Taste of TUS are great for getting inspiration and "making connections".
Daniel Harney also studied culinary at TUS and with 15 years' experience under his belt from travelling all around the world, he finally took the plunge and opened up his own business, Hungry Bull Pizza, last March.
"It's very difficult to make good dough and manage the fermentation and, you know, there's a lot in learning how to make good pizza," he explained, "but I just fell in love with making pizza."
With lower overheads than a traditional brick and mortar pizza shop, he advised a food truck can be a good way to go to start a food business as "you don't have to put a lot in to start, money-wise".
His big piece of advice for others interested in following his path is to "learn what you're doing first and then just go for it".
"You can't learn how to be a chef in a classroom, you have to get stuck in in the kitchen," he said.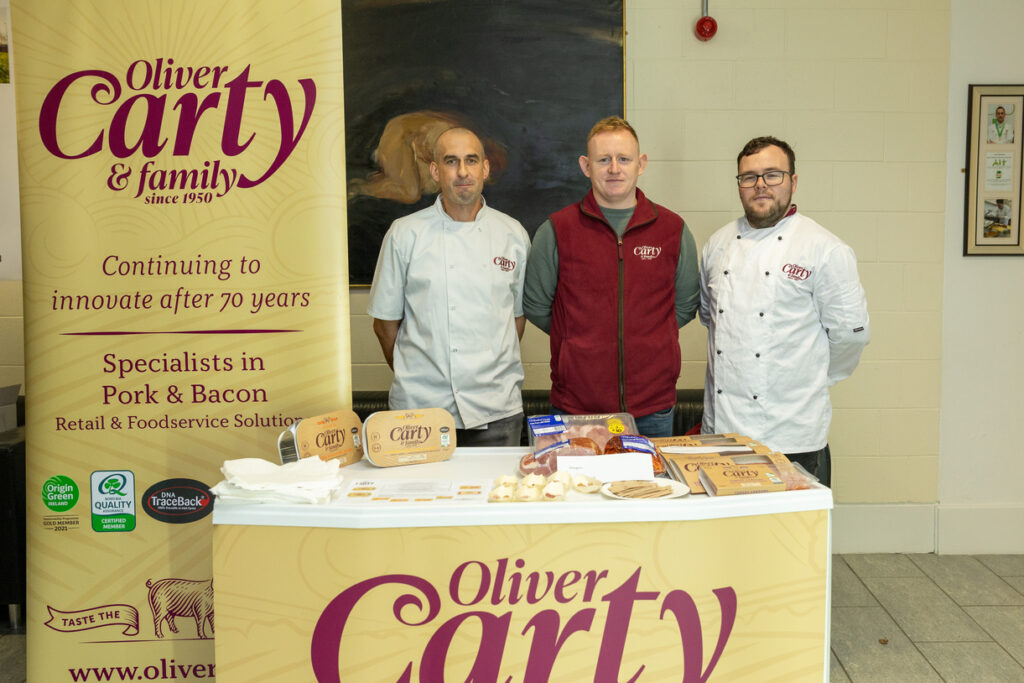 A partnership between the university's Department of Hospitality, Tourism and Leisure and Student Resource Centre, the event forms part of 'Community and Culture Week' of TUS's Connect & Engage programme.
The purpose of Taste of TUS, according to Sarah La Cumbre, Student Resource Centre manager, is to inspire and engage students and encourage them to broaden their horizons.
"If you can see it, you can be it; this is about their wider holistic development and enriching the student experience by encouraging students to think outside the box and explore new possibilities and potential career pathways," she explained.
"This is also about giving students the confidence to put into practice what they are learning onsite in our extensive learning and training facilities," added Head of the Department, Hospitality, Tourism, and Leisure Dr Emma Reardon.
"The skillset developed in TUS through our 'you learn by doing' philosophy also enables students to set up their own successful business if they so choose.
"Something they see at Taste of TUS might inspire them to develop their own product and all the while they're getting the chance to connect with and engage with industry," she said.
Explore the courses on offer in the Department of Hospitality, Tourism and Leisure here.