Welcome Home, TUS Graduates!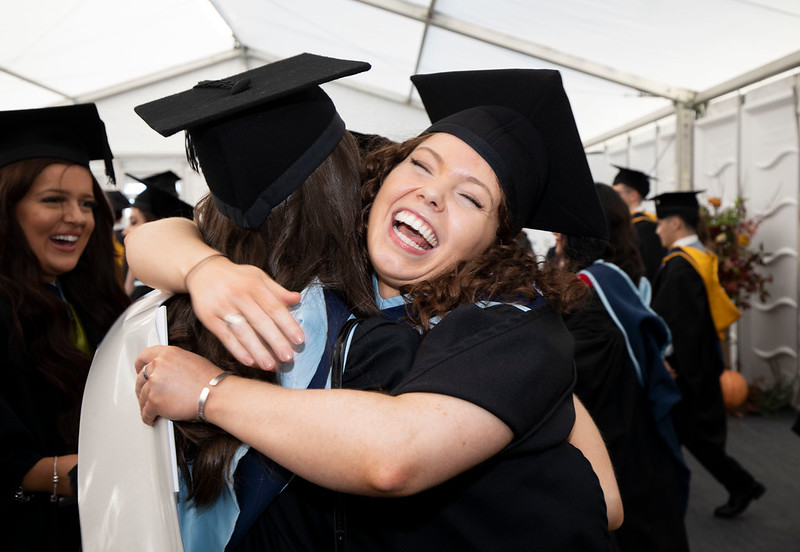 As a valued graduate or former student of the Technological University of the Shannon (TUS), you are an integral part of our thriving alumni community. We invite you to join our Alumni Network, where you can reconnect with old friends, celebrate achievements, and explore exciting opportunities.
Stay Connected, Stay Informed
By registering as a member of the TUS Alumni Network, you gain exclusive access to a world of possibilities. Connect with fellow alumni, engage with the university, and be the first to know about relevant updates and events. Plus, it's all completely free!
What You'll Receive:
As a member of the TUS Alumni Network, you may receive occasional communications about the following:
Job Opportunities: Stay informed about job openings and career prospects relevant to your expertise and interests.
Alumni Networking Events: Join engaging networking events where you can build connections and explore potential collaborations.
Reunion Events: Be part of special reunions that bring together classmates and friends to reminisce and celebrate.
Careers Webinars and Workshops: Participate in career-focused webinars and workshops to enhance your professional skills.
Further Education and Professional Development: Discover opportunities for continued learning and skill development.
Sponsorship Opportunities: Receive up to four sponsorship opportunities per year to support your projects and initiatives.
Join Our Alumni Network Today!
Don't miss out on the incredible benefits and connections waiting for you as a TUS graduate. Sign up for our Alumni Network and take advantage of all that it has to offer.
Share Your Success Story
We love hearing about the remarkable achievements of our alumni. Share your success story with us, and inspire others in the TUS community.
TUS Foundation
Inspired by Nelson's Mandela's philosophy of "education is the most powerful weapon you can use to change the world", TUS and the TUS Midwest Foundation are motivated to support access to education to all. Through the Foundation and its friends and supporters, we foster partnerships and provide opportunities of mutual benefit with alumni, individuals, trusts and foundations and the corporate sector to become involved in student scholarships, enterprise support, capital development as well as academic and research programmes.
Contact Us
Stay Connected on Social Media
Follow us on social media to stay up to date with the latest news, events, and success stories from the TUS alumni community.