Josephine Feehily – Chair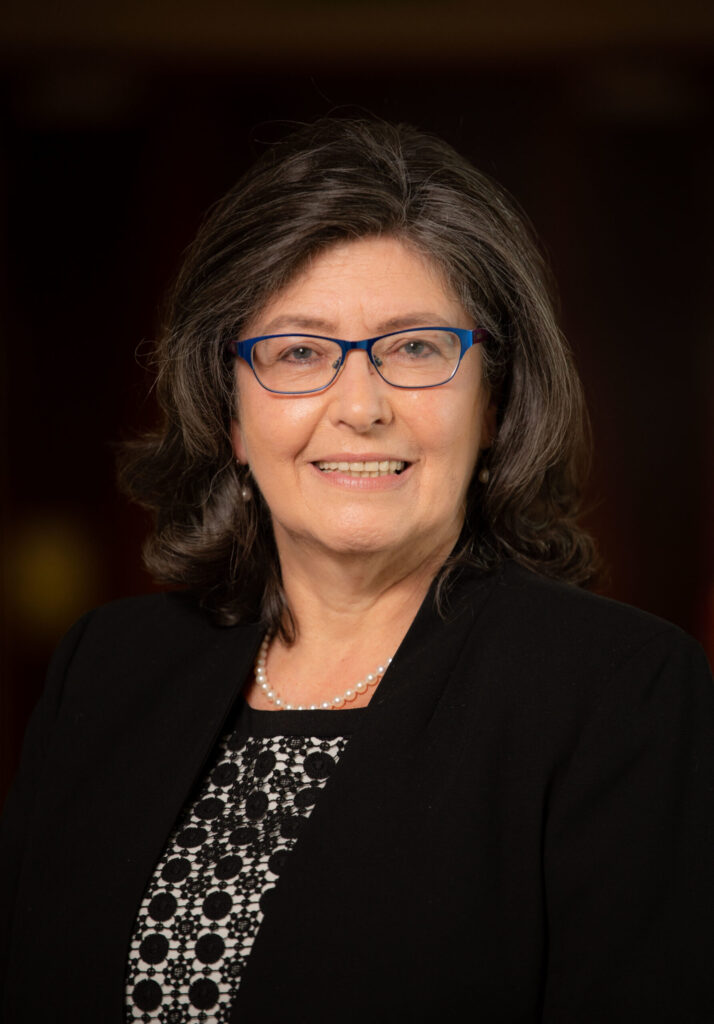 Josephine Feehily has over 20 years' experience at the most senior levels in the Irish public service and, since her retirement from full-time executive work, in leading critical change initiatives on behalf of the Irish Government.
During her career she held a wide range of positions including leading the Office of the Revenue Commissioners, – the Irish Tax and Customs agency – recognised as one of the most agile and digitally enabled public bodies. In Revenue, she was Commissioner from 1998 and executive Chairman from 2008 to 2015 – the first woman to hold either position. She led significant change and innovation during a time of growth and challenge.
During her Revenue career, Josephine was Chair of the World Customs Organisation and Chair of the OECD Forum for Tax Administration – a forum of leaders of advanced Tax Authorities. In these various roles, she interacted with Ministers, the most senior ranks of the public service, business leaders and international bodies and gained a deep understanding of the issues facing Government decision-makers and businesses.
In recent years, as part of a suite of reform measures in the Justice sector, she established and chaired the first Policing Authority in Ireland, to oversee the performance by the Garda Síochána of its policing functions and to make senior Garda appointments independent of Government. Most recently, she chaired the Pensions Commission established by Government to review aspects of Ireland's State pension system and the sustainability of the Social Insurance Fund.
Josephine is a graduate of the National College of Ireland and Trinity College Dublin. In recognition of her public service career, Josephine was awarded an honorary doctorate by the University of Limerick in 2016 and a distinguished fellowship by Griffith College in 2019. The Irish Academy of Management awarded the 2021 Whittaker Award to Josephine in recognition of her contribution to Irish Management.
Professor Vincent Cunnane – President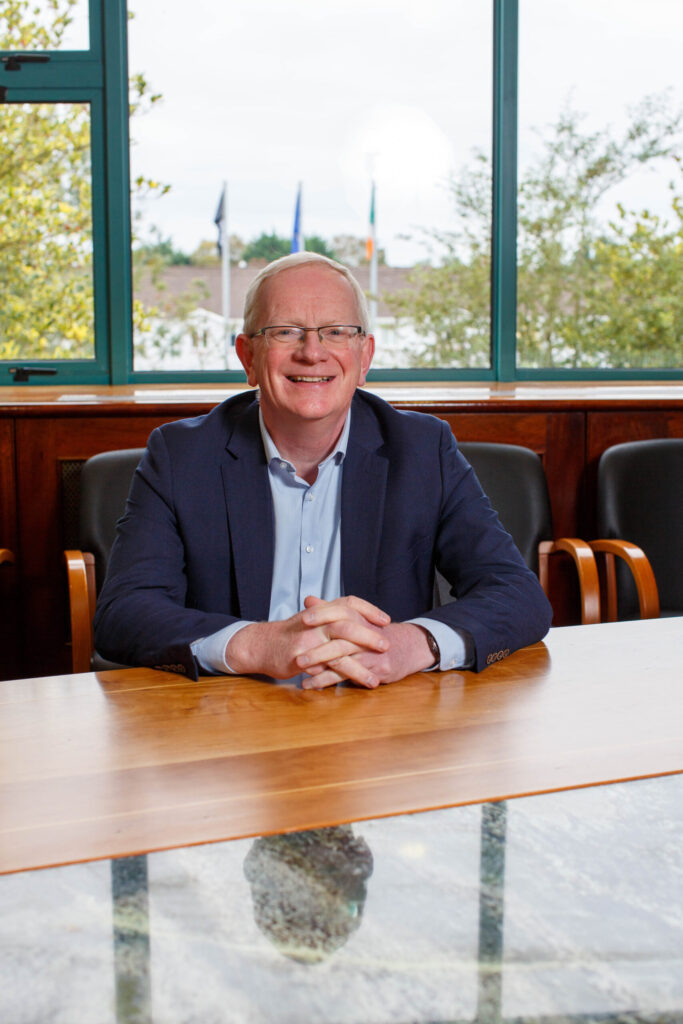 Professor Vincent Cunnane became the inaugural President of Technological University of the Shannon: Midlands Midwest on the 1st October this year.
Previously Professor Cunnane was President of LIT where he joined in September 2016 from IT Sligo, and where he had been President since 2014.
He was formerly Chief Executive Officer of Shannon Development until its merger with the Shannon Airport Authority to form the Shannon Group (2008-2013). Prior to that, he was Vice President of Research at the University Limerick, where he also lectured and researched (1990-2008).
Professor Cunnane is an internationally renowned researcher in the field of physical electrochemistry. He recently stepped down as Chair of the Governing Council of the Dublin Institute for Advanced Studies (DIAS) after 10 years in the role and was previously a member of the board of the National Institute for Bioprocessing Research & Training (NIBRT). He is currently Chair of the Technological Higher Education Association (THEA).
Anne Meagher – Staff Representative, TUS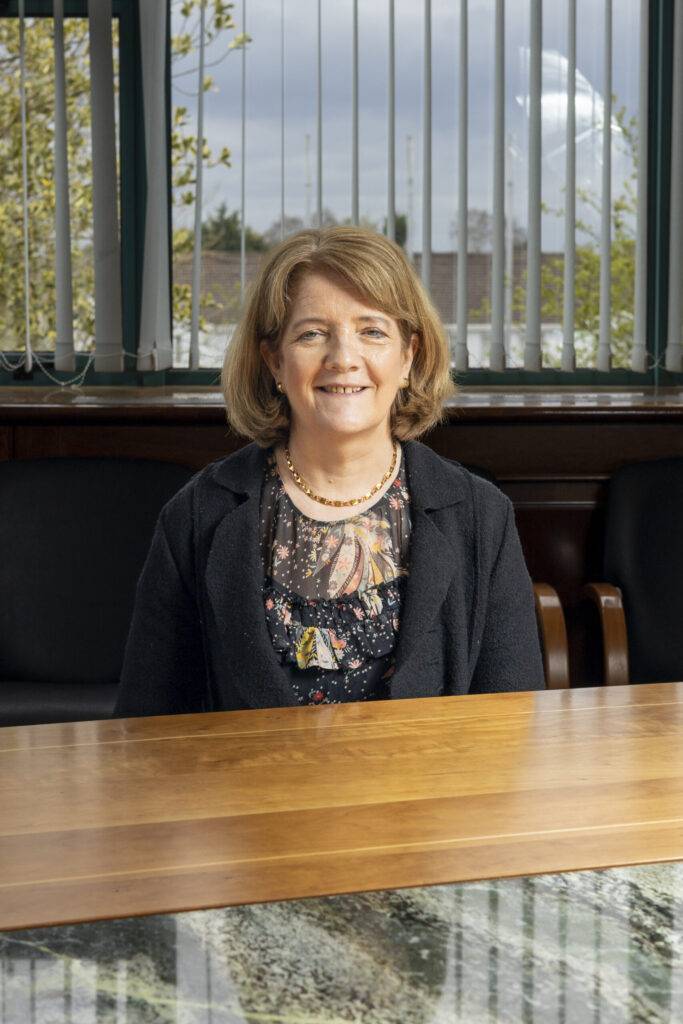 Lecturer in Maths and Software Engineering in the Department Electrical and Electronic Engineering, (Moylish Campus). Lectured previously in the IT Department Thurles Campus.
Anne is a staff representative on the Board, elected by all staff across all campuses in TUS Midlands and Midwest.
She is currently Branch Chair of the Limerick Colleges Branch of TUI, having been Branch Secretary from 2017 to 2021.
Anne has worked on the Technological University project since January 2019 and is currently on partial secondment to the project on behalf of TUI.
Anne has also served on the Academic Council of the former LIT and is currently a member of the Interim Academic Council for the new Technological University.
Education
BSc (Hons) Maths and Computer Science
MSc Software Engineering
Brigid Delamere – Staff Representative, TUS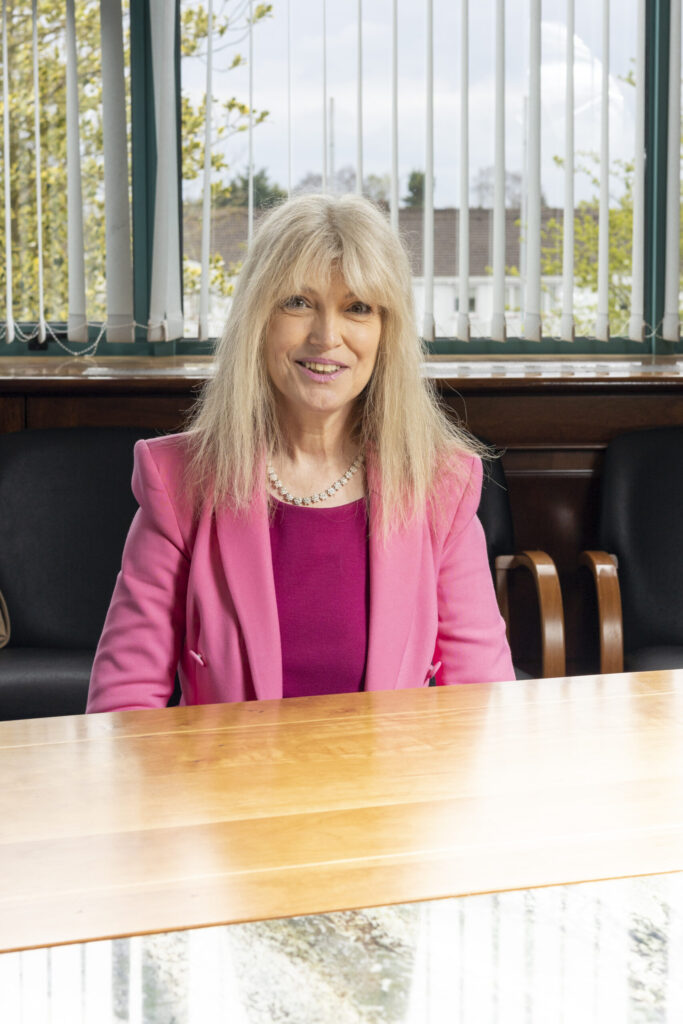 Brigid Delamere lectures in Languages, Research Methods and Leadership in TUS Midlands and has acquired extensive inter-faculty lecturing experience during her distinguished academic career. She supervises research theses at undergraduate and postgraduate levels, has significant experience as an external examiner of French and has participated in a diverse range of European partnerships and projects.
Her research interests include French language, French history and politics, the contribution of France to the development of democracy and to the advancement of the pan-European project, applied linguistics and the acquisition of the second language vernacular as well as the theory of democracy and political engagement. Brigid's current research is in the discipline of political science, focussing on the theory and concept of engagement, political socialisation and democratic practice.
Brigid represented academic staff on the former AIT Governing Body and was a member of the joint AIT-LIT Governing Body during the period when both institutions formed a consortium to apply for designation as a technological university. She also served previously as a member of the AIT Academic Council.
Brigid is a member of the national executive of the TUI, representing academic staff in two technological universities, TUS and ATU, and also undertakes a key role in the industrial relations negotiations in both institutions. She is a representative of academic staff in the national third-level industrial relations forums. Brigid is the Honorary Secretary of the TUI and a member of its Officer Board.
Catherine Collins – Network Manager, First Polymer Training Skillnet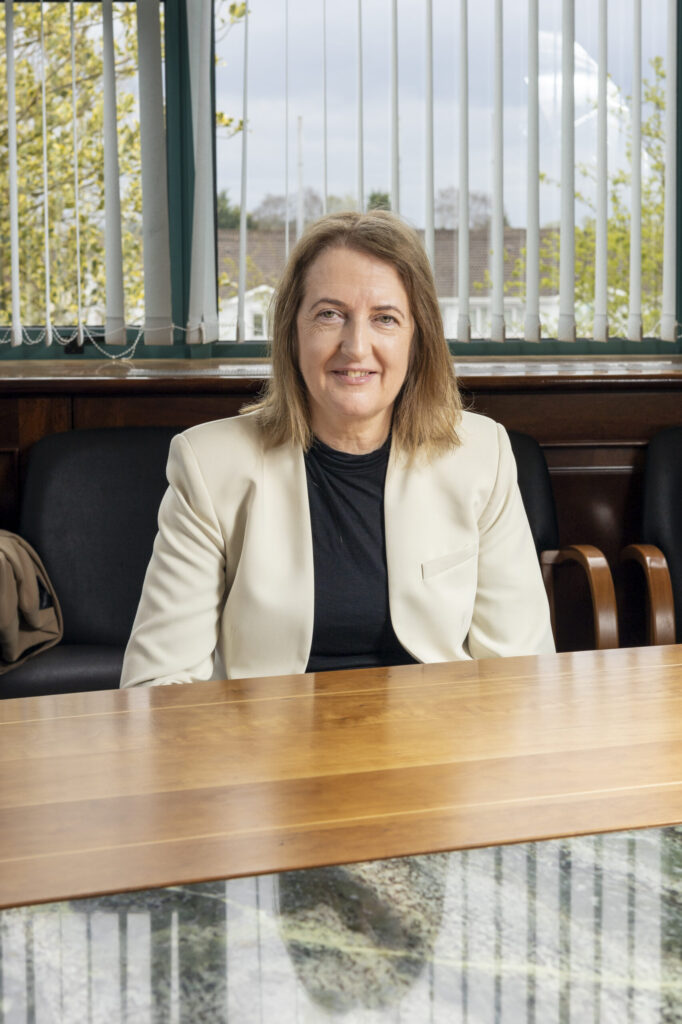 Catherine Collins is Network Manager at First Polymer Training Skillnet, which is promoted by Ibec. She graduated from Athlone Institute of Technology in 1989 with a B. Eng. in Plastics Engineering and joined Merck Millipore Ireland as Mould Support Engineer. She then moved to Medtronic in 1992 and held various technical roles in the polymer industry before joining First Polymer Training in 2001, where her work includes technical programme development & accreditation, industry engagement and centre management. Catherine is a member of the Polymer Apprenticeship Consortium, QQI's Consultative Forum, the IOM (Polymer South) Committee, the Midland Regional Skills Forum and represented Polymer Technology Ireland (Ibec) and the sector, on the EGFSN Forfas group to look at the Future Skills Needs in Manufacturing.
Colette Ryan – Senior Director of Commercial Supply Chain, Alkermes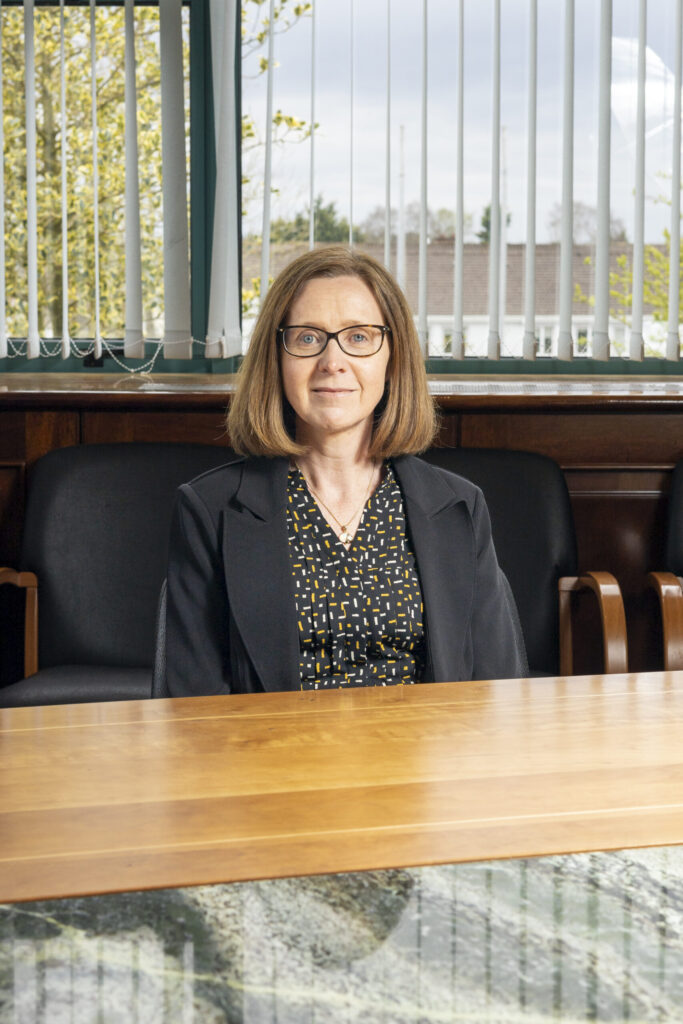 Colette Ryan is head of Supply Chain at Alkermes with more than 30 years' experience in the pharma/biopharma industry and has extensive global leadership experience. Colette has a strong background in risk management and governance from her experience in medicinal product regulations, financial governance, as well as environmental health and safety regulation and compliance. Colette was a member of the former AIT Governing Body and chaired the AIT Audit & Risk Committee, she has served as a member of the Athlone Chamber of Commerce. Colette is also a certified coach.
Dr Anne Cusack – Co-Founder, Critical Healthcare Ltd.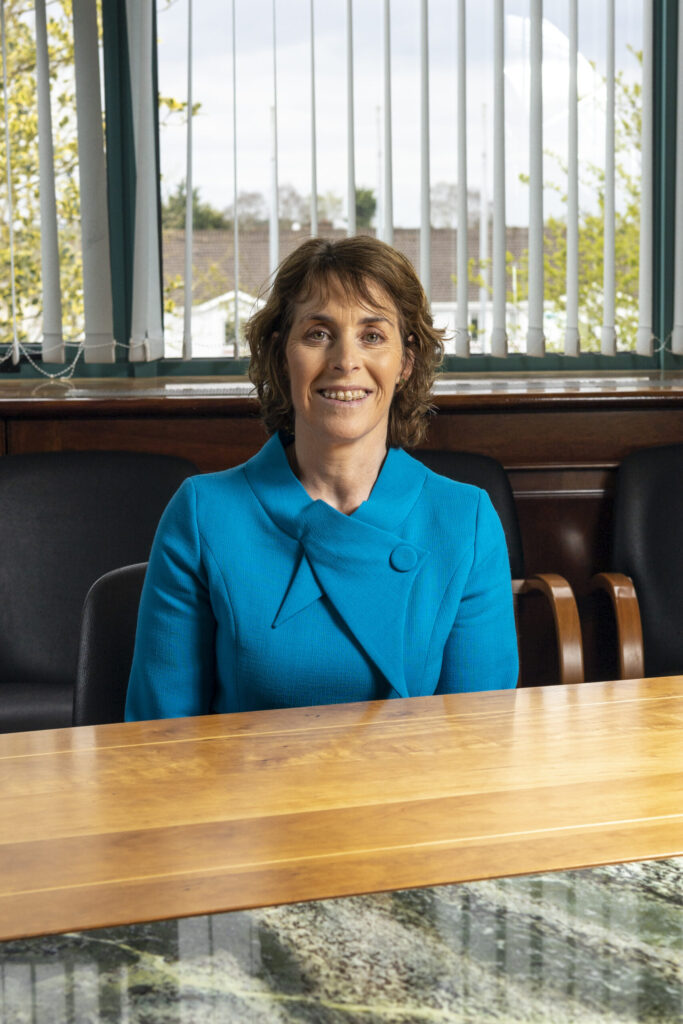 Dr Anne Cusack's journey started within medical research which led to an International career in the pharmaceutical industry. Following a Europe-based role with a Healthcare Start-up, Anne co-founded Critical Healthcare, now a leader in the Emergency Services market.
As a company they embraced innovative concepts and solutions and as a result, Anne led the transformation from what would have been a traditional distribution model into an International healthcare technology company.
As CEO, Anne brought Critical Healthcare through many milestones, the winning and retaining of multiple public and private contracts including the NHS, and Falck Europe, the largest provider of Emergency Services globally, the design and patenting of innovative new products, the creation of an own brand portfolio of medical consumables & medical devices and the design & development of their own software procurement platform adopted by multiple European emergency service providers.
Anne's significant expertise in managing growth internationally resulted in Critical Healthcare's expansion across 7 European countries.
In 2021 Critical Healthcare was acquired and Anne is now pursuing her many other interests.
As a result of her own journey through business, Anne is passionate about supporting other founders/CEOs to manage and scale their business and mentors CEOs from start-ups to large scale organisations.
A qualified Non-Executive Director from the Institute of Directors, Anne is involved in a number of organisations and boards. In 2019, Anne was invited by the then Taoiseach, Leo Varadkar, to serve as Chair of the Midlands Regional Enterprise Plan Steering Committee, 2019-2020 and again, 2020-2024.
Dr Marguerite Doyle – Managing Director, Heraeus Metal Processing Ltd.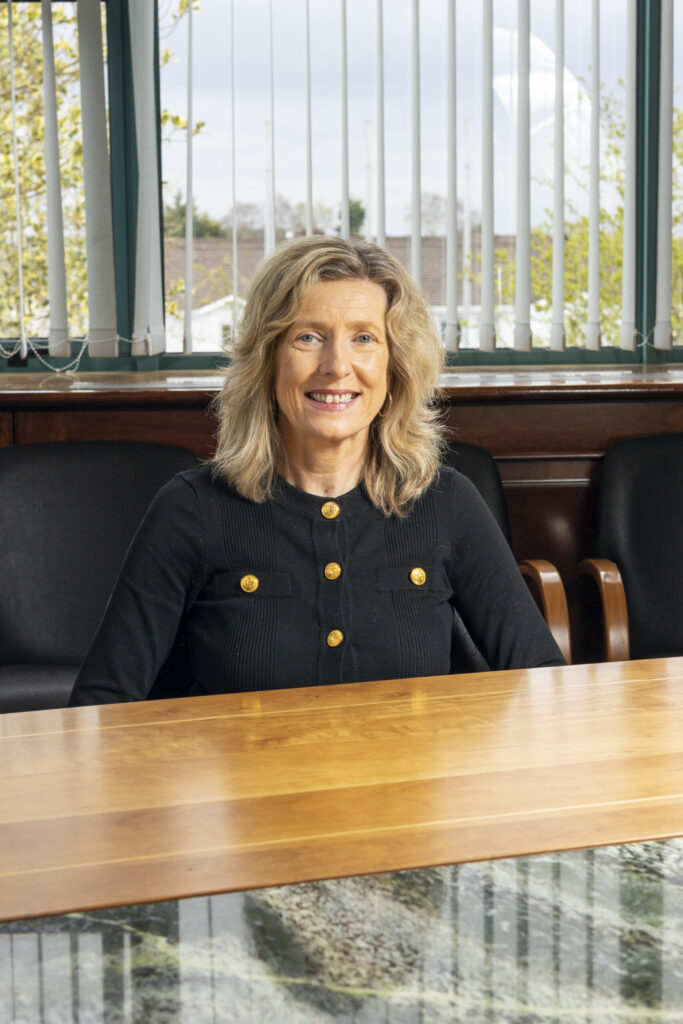 Marguerite is Managing Director of Heraeus Metal Processing Ltd (HMPL) based in Shannon, a wholly owned subsidiary of Heraeus GmbH, which employs 15,000 worldwide. HMPL specialises in developing and manufacturing precious metal chemical solutions, generally used as catalysts, for many industries including aerospace, automotive, general chemical processing and in the growing hydrogen economy. Marguerite has recently led the expansion of the Shannon operation, doubling the facilities and capacity and also has grown the product and customer base to ensure the long-term viability of the Irish entity.
Marguerite has over 30 years' experience in the chemical and associated industries,
including as Founder & Principle of MDChem Consulting Limited, a business focusing on the Chemical Industry and also Health & Safety Consultancy to the Health Care Sector. Early in her career, Marguerite was one of two 2 people to set up a chemical operation from a green field site into full production in 1989 (then known as PGP Industries).
Marguerite is a strategically focused executive, target-driven business leader and technology expert who throughout her career has been a champion of talent development, inclusion & gender equality.
She is a member of the Institute of Directors Ireland, former Chairperson of 32nd Limerick Scout Group, a current venture scout leader, and is a registered volunteer with Special Olympics, Ireland.
Marguerite received her Bachelor of Science and Doctorate in Chemistry Degrees from University College, Cork. She also holds a Diploma in Health and Safety and Welfare at Work from the University of Limerick.
BSc, PhD (Chem), Dip Safety, Health and Welfare at Work
George O'Callaghan – Chief Executive, Limerick and Clare Education and Training Board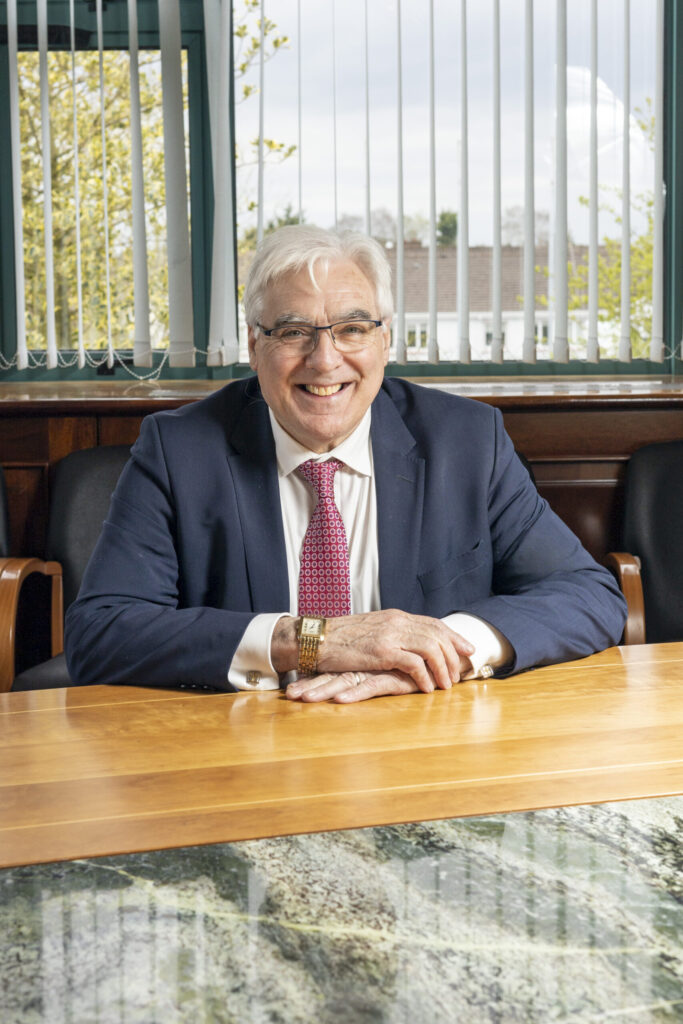 George O'Callaghan is Chief Executive of Limerick and Clare Education and Training Board. As the state education and training authority for the Limerick/Clare region, the ETB has over 38,000 students and learners attending its primary and post-primary schools and further education and training colleges across the region. Limerick and Clare ETB employs over 2,500 people and has an annual budget of €170 million and a multi-annual capital budget of €100 million.
George holds a BA in French and History, a Diploma in Educational Administration and an MA in Education Management. He has experience of working in various capacities in the education system. He was formerly a teacher, Year Head and Community Education Director in St Nessan's Community College. He has served as school Principal in St Mary's Secondary School, Newport and subsequently as General Secretary of the Joint Managerial Body with responsibility for over 400 secondary schools nationwide. Prior to taking up his current position, he also served as Chief Executive Officer of County Clare Vocational Education Committee. He has served as a member of the Teaching Council, Chair of the Chief Executive's Forum and as a member of the Governing Body of Limerick Institute of Technology. He is a member of the IBEC Regional Executive, Limerick Local Community Development Committee, as well as a number of other Boards and committees.
George is delighted to be part of the establishment of the new university and is looking forward to the development of the university as a key element and driving force in the educational and economic fabric of the region.
Dr James Ring – CEO, Ingenium Training and Consultancy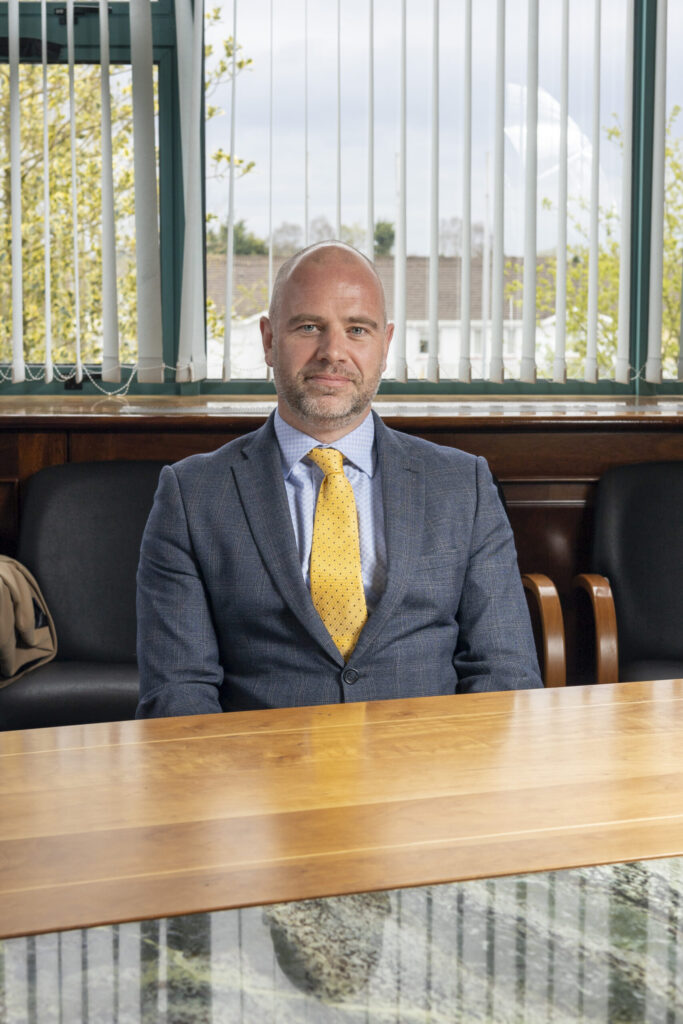 James, a scientist by profession, has 15 years' senior executive experience in the public, private and not for profit sectors, now specialising in the provision of consultancy and advisory services in human and organisational performance, change management, culture and leadership development. James has led multiple major change processes and specialises in the development of transformational culture change in organisations. Senior consultant and CEO of Ingenium since 2018, James works in partnership with leading national and international organisations and SMEs, working closely with C-Suite level executives, delivering continuous improvement in people and teams through change and development programs, as well as a range of strategic development and business performance improvement programs. James studies and writes extensively on leadership and strategy development and best practice. Formerly the CEO of Limerick Chamber and Limerick Civic Trust as well as Education Executive with Ibec and a Project Manager with the University of Limerick, tackling low educational attainment rates in socioeconomically disadvantaged communities.
Education
National Certificate, Limerick Institute of Technology, 2000
BSc (hons) Environmental Science, University of Limerick, 2003
MBA Master of Business Administration, University of Limerick, 2015
PhD in Environmental and Analytical Chemistry, Limerick Institute of Technology, 2007
John Doyle – Staff Representative, TUS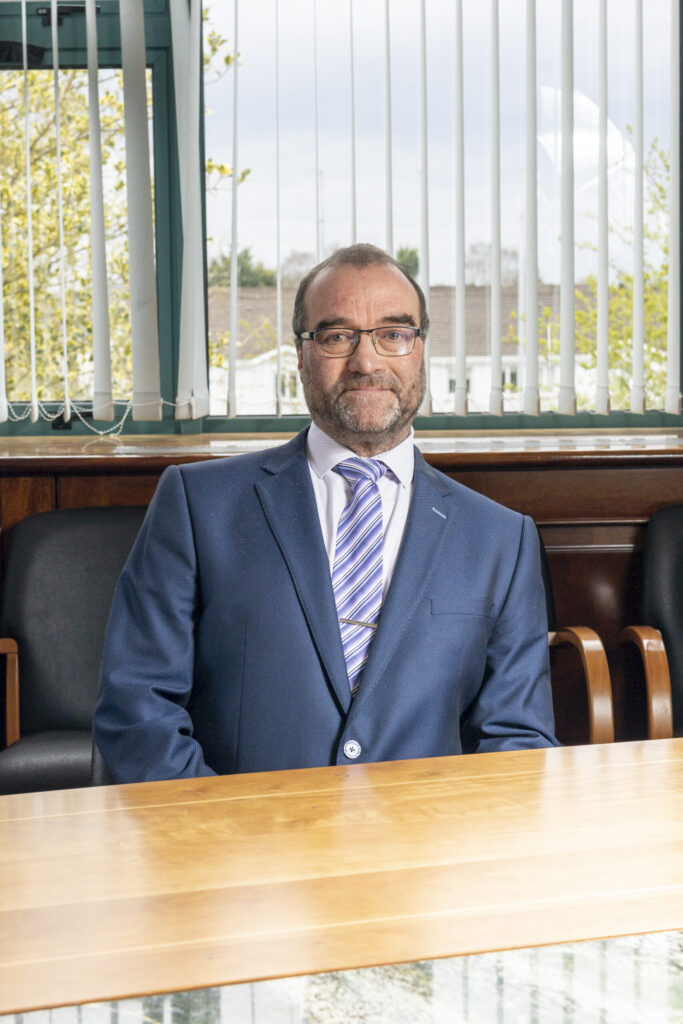 John Doyle is a PMSS officer with TUSS and has been employed in the organisation for over 20 years. John is also the FORSA union representative for the TUS Athlone campus and is currently working as an IR facilitator for TUS.
John Doyle is a former student of the then Athlone Institute of Technology, having completed his honours degree in Finance in 2000 and MBA in 2006.
John Griffin – CEO, Ericsson Ireland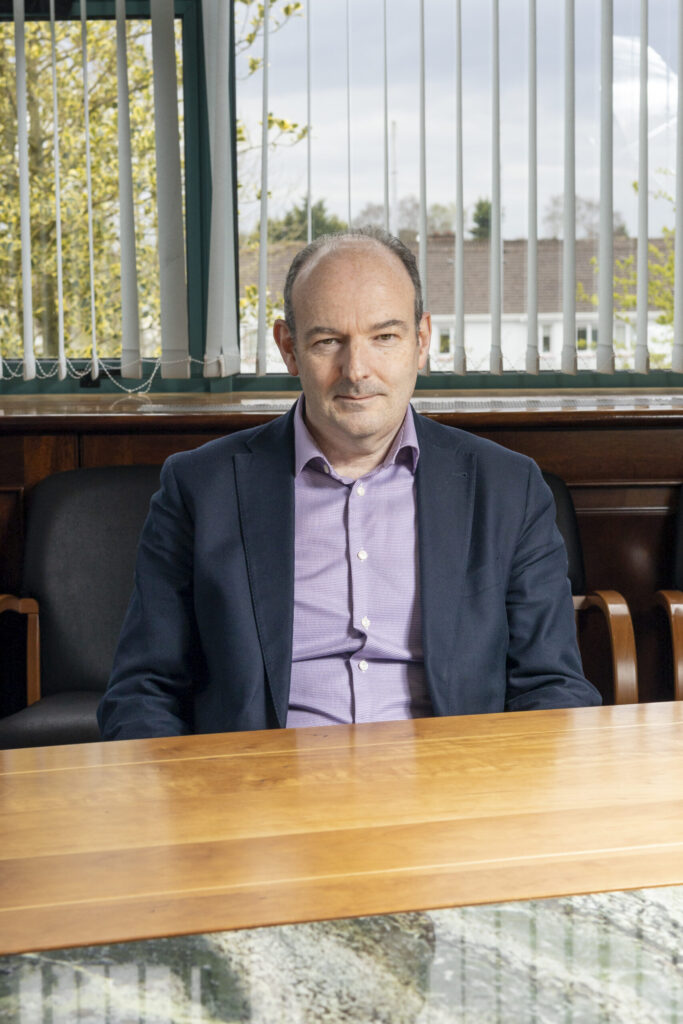 John Griffin is CEO of Ericsson in Ireland with over 1,400 employees working in Research and Development, Global Services and Sales towards local customers.
John has a B Sc. Engineering from Trinity College Dublin and has completed a Diploma in Company Direction with the Institute of Directors.
Kevin McLoughlin – Staff Representative, TUS
Kevin McLoughlin is a lecturer in the Department of Hospitality , Tourism & Leisure in TUS Midlands campus since 1999. He is the branch secretary of the Teachers Union of Ireland (Midlands Campus).
Kevin holds a Higher Diploma in Hotel & Catering Management (Dublin Institute of Technology), B. Sc. (Management) (Trinity College Dublin), B. Sc (Food Manufacturing Management) (Manchester Metropolitan University), Higher Certificate in Food Safety (University College Dublin), M. Sc. (Food Business & Innovation) (University College Cork), M. Sc. (Culinary Innovation and Food Product Development) (Dublin Institute of Technology).
Noel Gavin – Senior Vice President, Northern Trust
Professional Experience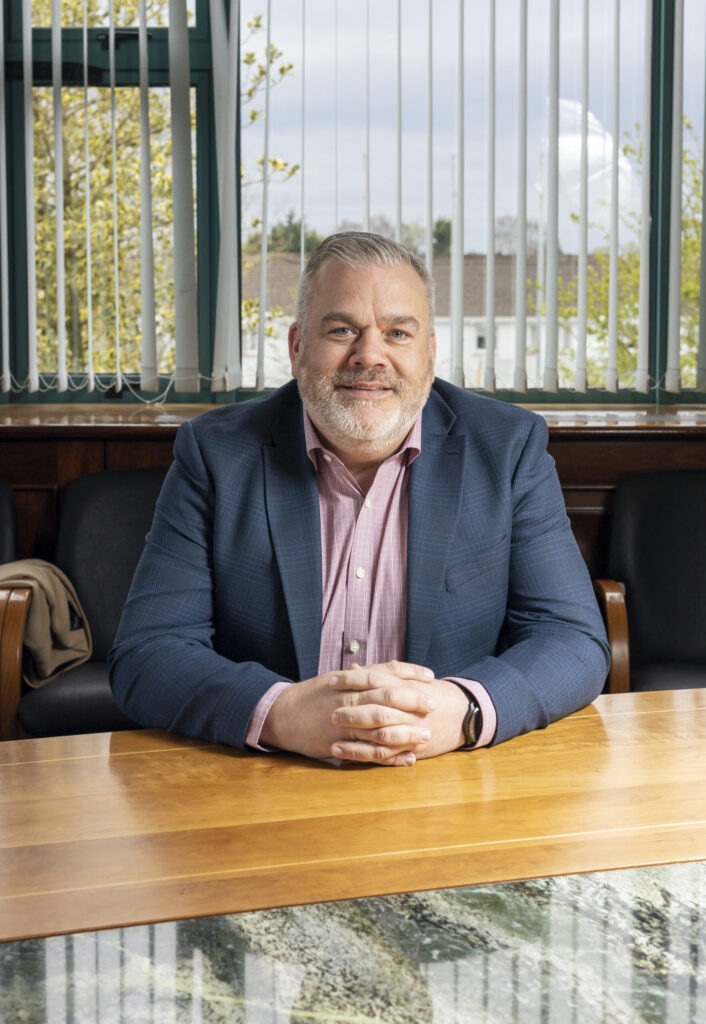 Noel Gavin joined Northern Trust in 2006 and is based in their Limerick office; he is a Senior Vice President and leads the Asset Servicing Training & Development group, with responsibility for delivering learning and development programs for 13,500+ employees across all the companies' global footprint. He has over 20 years industry experience with various role across project management, operations management and leadership.
He holds a BA in History (2000), a Master's in Business Administration (2011) and Professional Certificate in Law & Governance for Pension Trustees (2019)
Noel is passionate about fostering an open, welcoming and diverse culture. He has held various roles within D,E&I including Executive Sponsor for the Northern Trust Pride business resource group and a member of the EMEA DEI Council. In 2019 – 2021 he was featured on the Outstanding 100 LGBT+ Senior Executives list. He has participated in both the LGBT+ Role Models and LGBT Senior Leaders Program run by Stonewall. Noel is also a LGBT Great: Project 1000 Role Model
Outside of Northern Trust he is a Director & Vice-chair of GOSHH (Gender, Orientation, Sexual Health and HIV), a charity focused on promotion of equality and wellbeing of all with a positive and respectful approach to sexual orientation and gender diversity. In addition he is a Director of Limerick Chamber, Chambers Ireland and an advisory council member for the Institute of Bankers
Directorships & Advisory Positions
Northern Trust Pension Trustees (Ireland) Ltd – Director
Chambers Ireland – Director
Limerick Chamber of Commerce – Director
GOSHH (Gender, Orientation, Sexual Health, HIV) – Director
Institute of Bankers – Strategic Advisory – Council Member
Education
Professional Certificate in Law & Governance for Pension Trustees – NCI / IIPM (2019)
Master in Business Management – University of Limerick (2011).
Graduate Diploma in Business Administration, University of Limerick (2001)
BA in History, University of Limerick (2000)
He was elected a Fellow of Irish Institute of Training & Development in 2014
Tony Mahon – Staff Representative, TUS
Tony joined LIT in 1998 as a lecturer in the Department of Mechanical and Automobile Engineering (DoMA). He has worked as a lecturer and as a senior lecturer, where he lectured to both full-time and craft apprentice students, until being recently promoted to the role of Head of Department of Electrical & Electronic Engineering (DoEE).
Tony served as the Chair of the local Limerick Colleges TUI branch from 2013 to 2021. He also served on the Academic Council of the former LIT and was also a member of the associated subcommittees. He was elected as the academic staff representative to the Governing Body of the previous LIT (2 terms) and served as a member/observer of the interim Governing Body of TUS.
Tony has been a member of the Inter-Branch Negotiation/Engagement Technological University Committee (INTUC) for the past 2 years. This is a consortium of TUI representatives from LIT and AIT branches, which is charged with negotiation rights on behalf of both branches on all TU matters, including the Memorandum of Understanding (MOU) and associated position papers.
José Fernandes – Deputy President for Postgraduate Affairs – TUS SU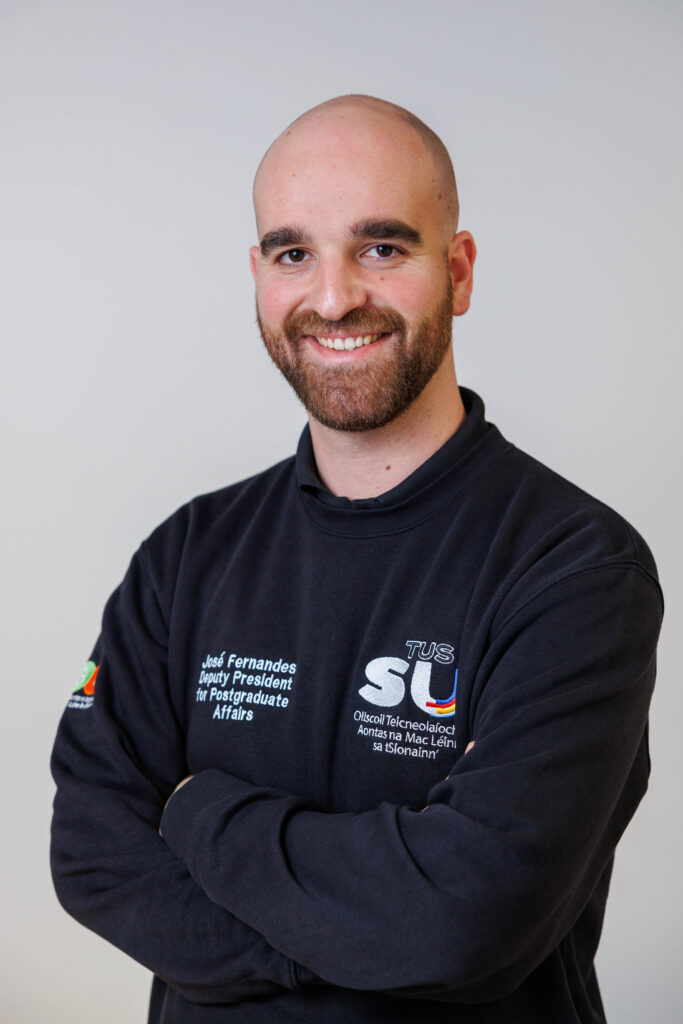 José Fernandes is the current Deputy President for Postgraduate Affairs at TUS Students' Union and combines over a decade of dynamic leadership in the Tourism and Hospitality industry with a rich history of student advocacy. With nearly 13 years of industry experience, José holds a Master's degree in Management and Entrepreneurship and has held pivotal management roles, enhancing his skills in leadership and problem-solving.
José's advocacy and representation journey began early in school, reflecting his commitment to making a positive impact. As a high school student, he served as the Chair of the General Assembly Board in his school's Students' Union, demonstrating his leadership acumen from an early age. Throughout his academic journey, José has held various positions in student organizations, including serving as Vice-President of his course student's committee during his undergraduate years. This dedication culminated in his current role as Deputy President for Postgraduate Affairs at TUS University.
José champions the values of collaboration, inclusivity, and transparency in his role. He actively seeks to create a stronger advocacy network by listening to the concerns and ideas of fellow students, all while drawing upon his extensive industry insights.
Niamh Kennedy – Deputy President for Midwest TUS SU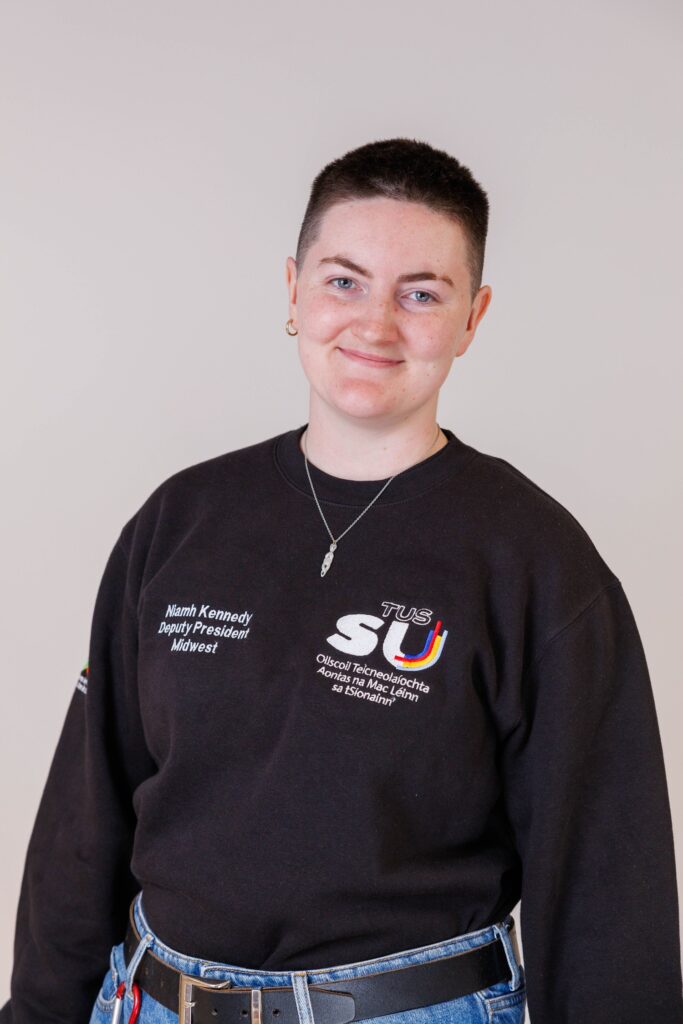 Niamh is the Deputy President for the Midwest and acts as the spokesperson for the Moylish, Clare Street, Thurles, Clonmel and Ennis campuses and students in TUS. Niamh studied Print Contemporary Practice in TUS Limerick School of Art and Design and graduated in 2022. Throughout their four years at LSAD, Niamh has been a class representative, departmental representative, student councillor, Chairperson of the LGBTQ+ Society, and Vice President for Clare Street and Ennis with TUS Students' Union. Through their role Niamh wants to see more representation for students across TUS and focuses on Welfare related goals and strategies in the Union.