Welcome
Business is the foundation of every modern society, the bedrock of the knowledge economy. We have links with employers all over the Midlands, and nationally, who have real, high-quality jobs waiting for business graduates. It is an exciting, challenging and dynamic area within which to work. When you consider how much business impacts on our daily lives, it is easy to see the relevance and benefit of a qualification in this field. Success in a business studies or related programme can be a passport to a rewarding and interesting career.
Dean of Faculty
Michelle McKeon-Bennett
Email: michelle.mckeonbennett@tus.ie
Telephone: (090) 646 8290
Room Number: B06
Building: Main Building
Please see below information for each department within the Faculty of Business and Hospitality at the TUS Athlone campus.
Department of Hospitality, Tourism & Leisure
Tourism is one of the world's largest and most resilient industries. A successful tourism and hospitality experience depends on highly trained, expert staff and managers and you could be in a leadership role in this exciting industry.
At the Department of Hospitality, Tourism and Leisure our teaching staff combine their extensive industry experience and our rich links with employers in the locality to create the best learning experience, in theory and practice.
We're proud of our state-of-the-art dedicated hospitality, tourism and leisure studies building, boasting some of the best facilities in the country. We're proud of our links to local tourism opportunities and our specialty and niche courses. We're proud that our graduates are represented at every level of the industry at home and abroad.
Take a closer look at the many options the Department of Hospitality, Tourism and Leisure has to offer you in an industry where career opportunities abound.
Contacts
Head of Department
Dr Emma Reardon
Email: emma.reardon@tus.ie
Telephone: (090) 6471871
Room number: F2702
Building: HTL
Department Secretary
Georgina Hogan
Email: georgina.hogan@tus.ie
Telephone: (090) 6471871
Room number: F2700
Building: HTL
Department of Accounting & Business Computing
Our BA (Hons) in Accounting programmes are based on practical, professional, employer-driven requirements and will enable you to develop and enhance technical abilities and practical operational skills while completing your professional accountancy examinations, maximising your career prospects.
One of Ireland's most respected international accountancy firms, RBK, began here in Athlone and has vacancies here and further afield, just waiting for our qualified accounting graduates.
At the TUS Athlone Campus Department of Accounting and Business Computing, teaching staff have extensive industry experience as well as high academic standards. We'll guide you as you gain the skills needed to achieve one of the many fulfilling roles in business and finance, from accounting technician, right up to chief financial officer.
Or maybe you have a flair for the technological? Our purpose-built courses in business computing will equip you with high-level programming languages and the ability to see and solve problems for small, medium and large companies, industries or public bodies.
With a severe skills shortage in Ireland, employment prospects in business computing are excellent; let our expert staff guide you to an enjoyable, rewarding career in this expanding field.
Contacts
Head of Department of Accounting and Business Computing
Mr Bernard Tao Cui
Email: Tao.Cui@tus.ie
Telephone: (090) 6471857
Room number: B05
Building: Business
Departmental Secretary
Stephanie Lennon
Email: stephanie.lennon@tus.ie
Telephone: 090 647 1892
Room number: B06
Building: Business
Department of Business & Management
Within the Department of Business & Management at TUS Athlone Campus, we offer you a thorough grounding in all major disciplines of business, from accounting, finance, economics, marketing to human resource management.
Within our CAO course offerings, our Bachelor of Business (Honours) ab-initio and our Bachelor of Business (Honours) in International Business programmes provide students with a one semester work placement as part of their degree studies.
We also offer degrees in Business and Law or Digital Marketing, in addition to a one-year Higher Diploma in Business which is ideal for non-business graduates who wish to achieve a business qualification.
On completion of your course, you can choose to progress straight into the rewarding world of work, having benefitted from our links to the industries, commercial and public bodies in the Midlands region during your studies. Alternatively, you can progress to a Level 9 master's degree or postgraduate diploma.
Whatever your goal, a business qualification from TUS will open doors nationally and internationally for a sustainable and rewarding career.
Head of Department
Alison Sheridan
Email: alison.sheridan@tus.ie
Telephone: (090) 6468261
Room number: B04
Building: Business
Department Secretary
June Daly
Email: june.daly@tus.ie
Telephone: (090) 6483039
Room number: B02
Building: Business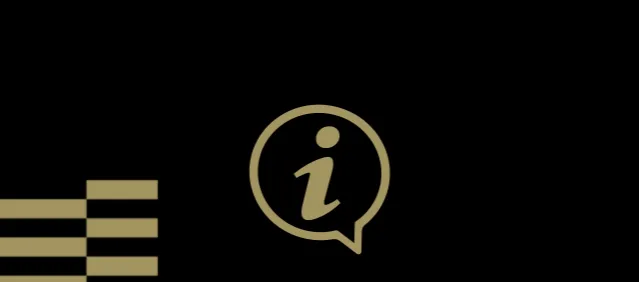 Company Interest in Live Digital Projects with TUS Athlone